The Reel Work Film Festival takes place in Santa Cruz, Monterey & Santa Clara counties from April 25 to May 4, 2014.
Reel Work presents cultural events, bringing together award-winning documentary film producers, workers, activists, students, and the public with the goal of increasing community awareness of the central role of work in our lives, to discuss economic and global justice issues, and to bring alive the history and culture of the labor movement in the US and abroad.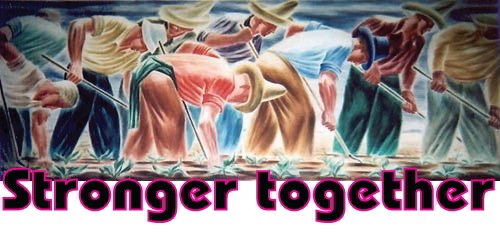 See the Full 2014 Festival Schedule
Flyers (PDF):
Monterey County
Santa Clara County
Santa Cruz County
What's Reel Work? Watch this 3 minute teaser:
Sponsored by SEIU Local 521 and others.